Big Penis Delay Oil for Men
₹325.00
Description
Big Penis Sex Delay Oil for increment sex time for Men- Full Product reviews, usage guide
Big Penis Oil in Details
Ayurbedic Item
Material: quintessence oil
Utilization: Topical
To apply a sexual orientation: Male
Measure: Bottled 15ml
Big Penis rub oil is an adjusted herbomineral preparatin containing time tried trusted rejuvenational aphrodislac fixings successful in physical, phychosexual wellbeing and elderly.
It is valuable for the accompanying conditions
Sexual shortcoming of endocrine beginning clairvoyant sex distrubance, spermatorrhona, Premature discharge, nighttime outflows, loss of energy and essentialness and general shortcoming. It touches off the energy, it enhances and keeps up the erection of penis. Lessen Over excitibility and builds the term of intercourise.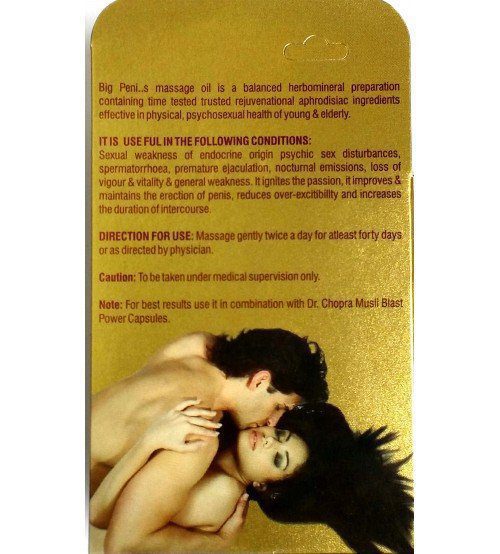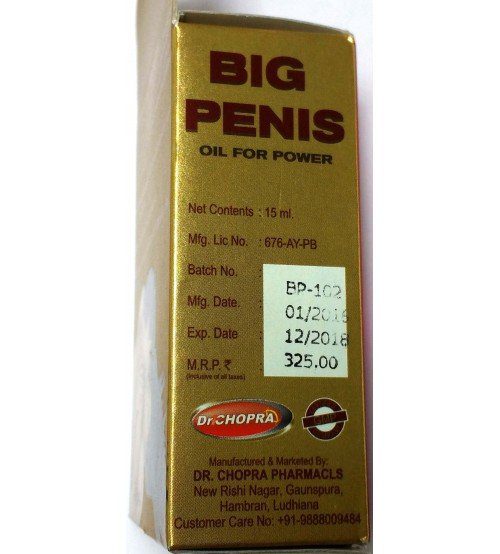 You will Get
1 x Big Penis Sex Delay Oil (15ml)
Save