Sale!
Durex Lubricant Gel Cheeky Cherry -50 ml
Description
Durex Lubricant Gel Cheeky Cherry: (Durex स्नेहक जेल Cheeky चेरी के बारे में)
Durex Lubricant Gel Cheeky Cherry is an entirely safe lubricating gel for an enhanced and exciting sexual relationship with your loved one. It is soft, smooth, and silky. Everything that makes it perfect for a relaxing massage on the body, even the intimate areas. This Durex gel contains a cherry flavor that improves mood and gives you an incredible scent experience.
You can find one that suits your pleasures from the full range of Durex condoms and lubricants for you and your partner. Durex Lubricant Gel Cheeky Cherry is designed to excite and enhance the couple's sexual experience. Durex gel has features like extra stimulation, adaptive size, or more comfort, more feel, durability, and taste. Take a look at the Durex lubricant price and lubricant gel uses at www.smackdeal.com. Also check: Durex Extra Thin Latex Condoms 10 pcs Pack
Why use Durex Gel? (Durex Gel का उपयोग क्यों करते हैं?)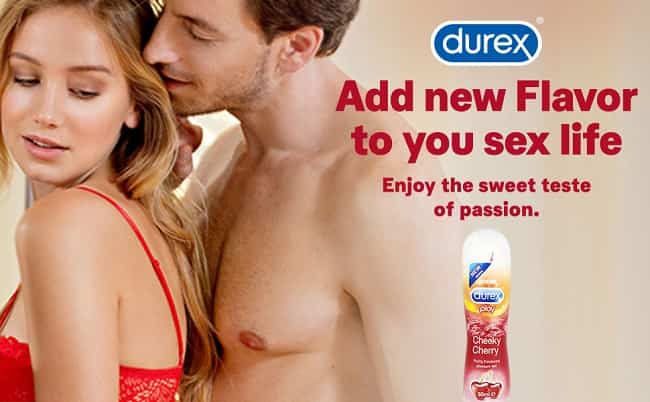 Using Durex Lubricant Gel Cheeky Cherry can add flavor to your sex life. Help you to experiment with different feelings and sensations until you find your partner fully satisfied. Occasionally, no matter how sexy you feel. Your body may not always produce as much moisture as you need during sexual activity. So add a little amount of Durex gel to make things a few more sensual. 
Durex Lubricant Gel Cheeky Cherry can be used to relieve vaginal dryness and create an intimate comfort. At the same time, you both enjoy an exotic experience.
Durex gel is also perfect for use with stimulators if you're looking to make things even more sensual. Being soluble in water, it does not stain and is easily washable. The exciting cherry fragrance helps awaken and excite with an aromatherapy experience. Water-based lubricants are compatible with Durex condoms. But oil-based products can damage and degrade them, so be sure to use a Durex condom at the time of sex.
How to use Durex lubricant gel Cheeky Cherry? (ड्यूरेक्स lubricant जेल चीक चेरी का उपयोग कैसे करें?)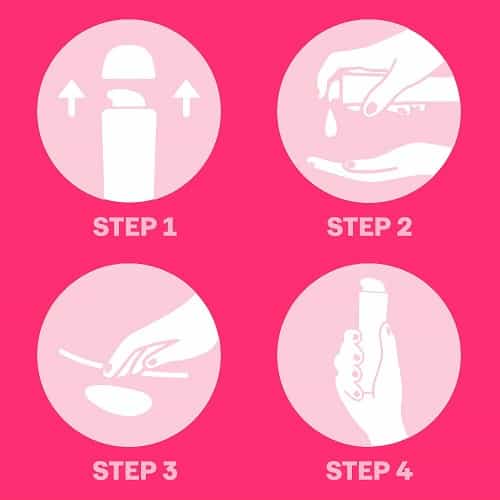 Durex lubricant uses: Take off the Durex gel tube cap. Then simply squeeze gently by smoothing the lubricant on your intimate area and all over the sensual area of your body. And when you need more, just help yourself. You can also check the price from the Durex website also.
Durex Lubricant Gel is suitable for vaginal, anal, and oral sex. You can use this Durex Gel safely with all Durex condoms and sex toys. Just straighten the condom when it's already on. However, remember that it is not a contraceptive and does not contain spermicide. Also check: Durex Extra Time Condom For Longer Lasting Pleasure
Durex Gel Benefits: (Durex Gel के लाभ)
Durex gel cheeky cherry flavor feels soft, tastes sweet, and is deliciously fruity.
Relieves vaginal dryness and intimate discomfort while creating an exotic and adventurous experience for both of you.
Water-soluble, easy to use and wash and will not stain.
Sugar-free; Can be used anywhere, anywhere!
Durex lubricant Side Effects: (ड्यूरेक्स lubricant दुष्प्रभाव)
It is a water-based lubricant that does not have many serious side effects. Durex lubricant gel uses for the smoothness of the vagina and rectum during sexual intercourse. However, Durex lubricant gel uses for oral sex also. Still, here we mention few of Durex lubricant side effects below:
Irritation in rectum
Itching at the sensitive areas
Vaginal warmness
Vaginal uncomfortable
A vaginal infection (But, it is very rare cases of Durex lubricant gel cheeky cherry)
Durex Lubricant Price: (Durex Lubricant मूल्य)
Our Durex lubricant price is most cheaper than any other online medical store in India. The actual Durex lubricant price is Rs.475. But you can buy Durex lubricant online at the lowest price of Rs.359 only at Smackdeal.com.